Summer Bouquet CSA 10 weeks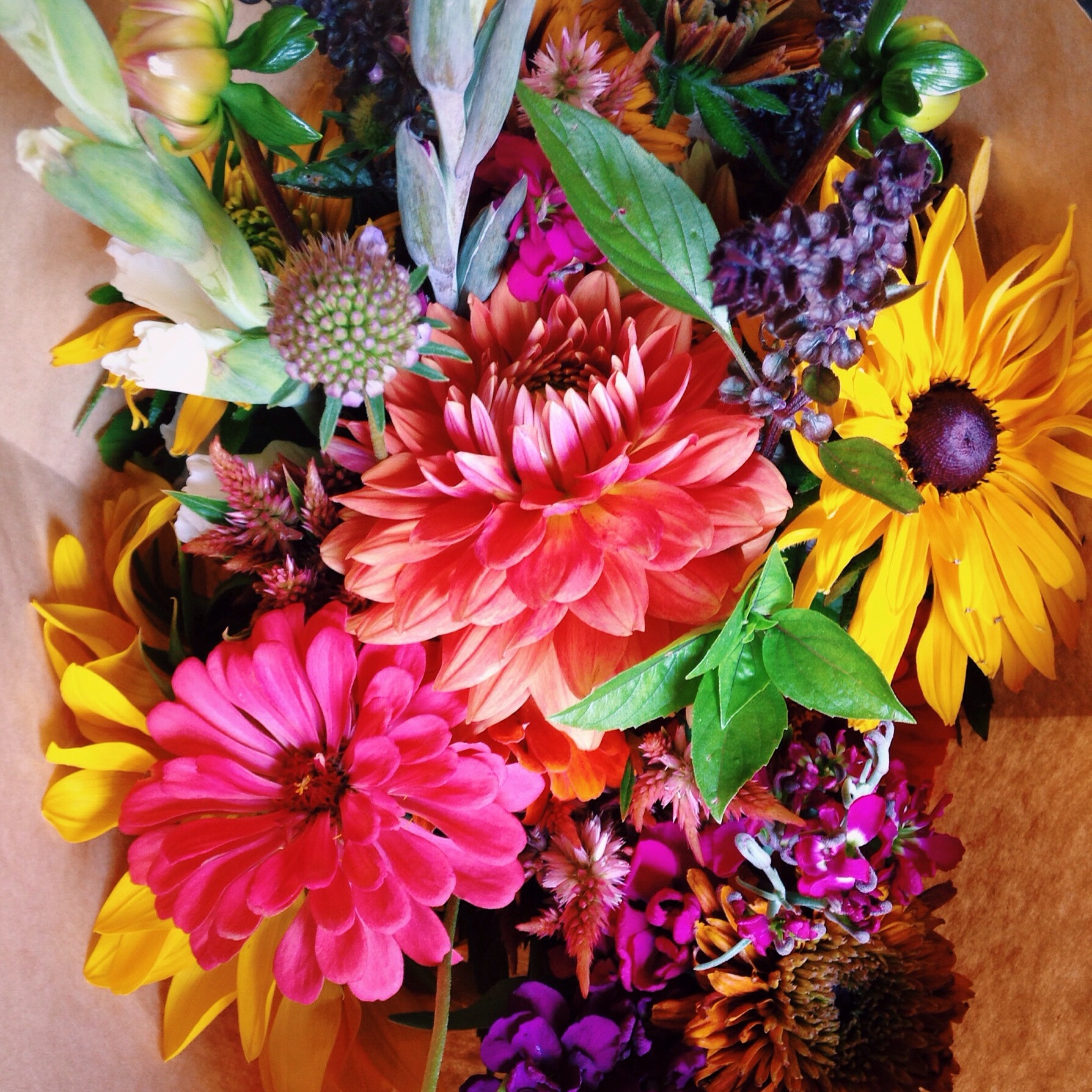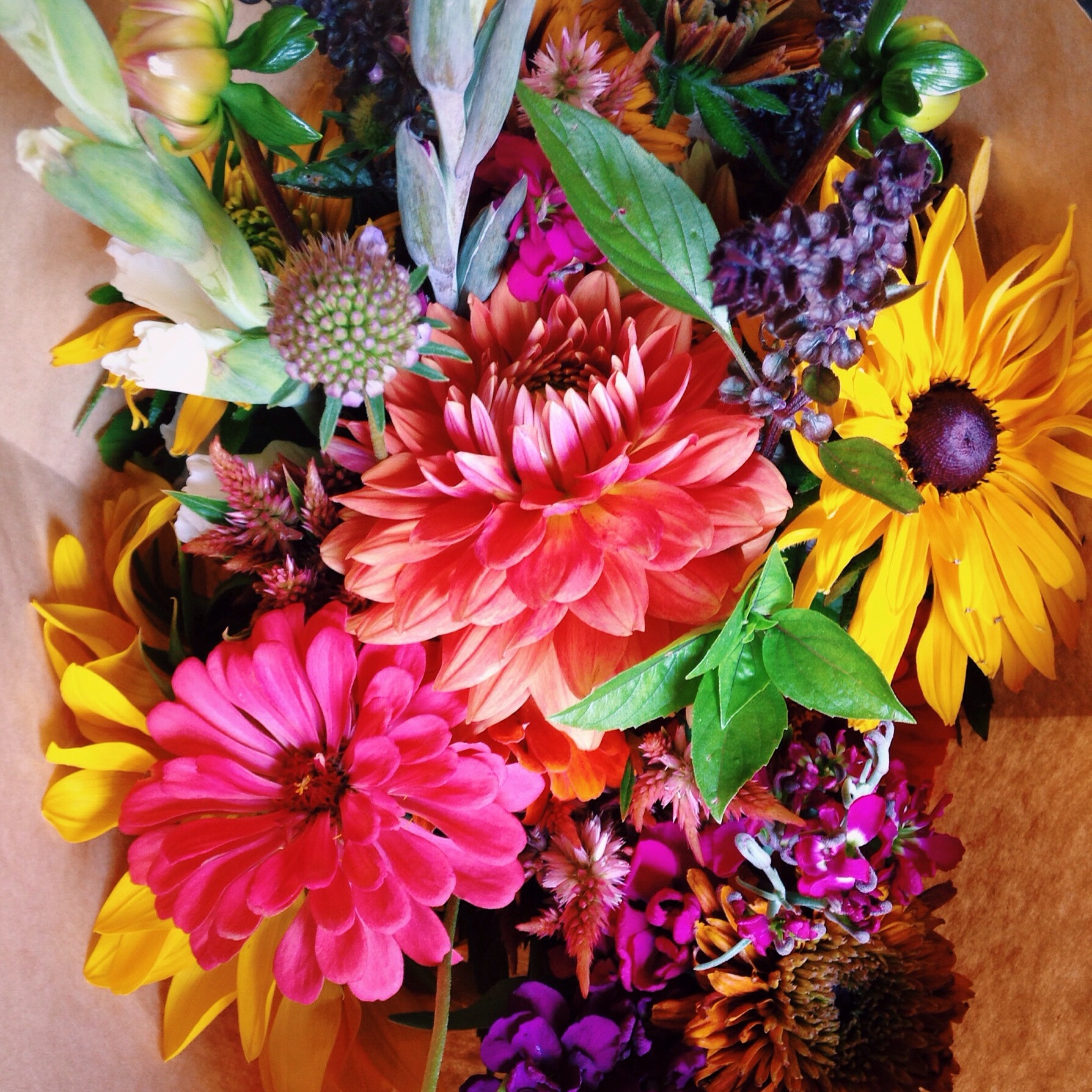 sold out
Summer Bouquet CSA 10 weeks
The summer bouquet CSA is our signature, mixed bouquet. Filled with all of summer's favorites in a changing riot of color, this is a favorite among all of our devoted seasonal flower enthusiasts.
The Summer Bouquet makes a great gift for the flower lover in your life!
Filled with all the annual and perennial favorites that we produce including: cosmos, dahlias, lisianthus, foxgloves, delphinium, zinnias, snapdragons, stock, sunflowers, celosia, herbs and branches and rudbeckia to name a few.
We are partnering with a handful of like-minded local businesses throughout the community as drop-off sites for the Summer bouquet CSA. And, you can always choose to pick up at the farm. Pick up locations include:
Portland: Portland Food Coop, 290 Congress St
Falmouth: Town Landing Market, 269 Foreside Rd
South Portland: The Farmstand, 161 Ocean St
Yarmouth: Dandelion Catering, 81 Bridge St.
Prout's Neck: Private Home
Biddeford: Sweetcream Dairy, Pepperell Center, 40 Main St
All CSA bouquets are available for pick-up on Tuesdays.